Intermediate Ice Day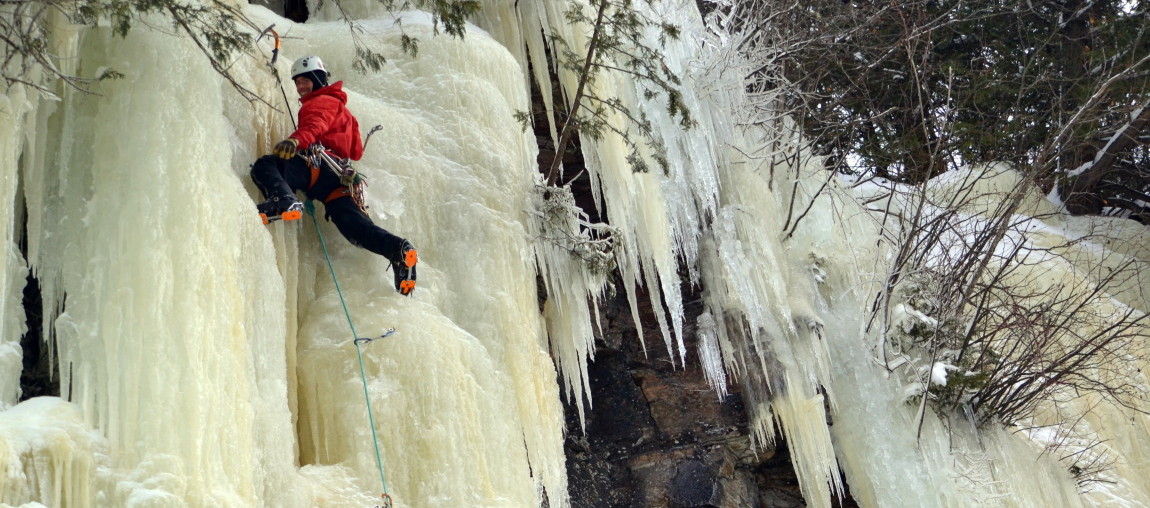 Get ready to have a fantastic experience ice climbing on some of the region's most thrilling climbs at our Intermediate Ice Day! This full day outing is well suited for climbers who already have some ice climbing experience or who are looking to take their skills to the next level with a professional climbing guide. You will have the opportunity to not only try a variety of more challenging climbs in a breathtaking environment, but you will also learn advanced techniques to climb more efficiently. In our Intermediate Ice Day we also discuss and demonstrate climbing systems like ice screws, v-thread ice anchors, and rappelling on ice.
No need to worry about having your own gear, all the technical equipment is included (harness, boots, crampons, helmet, ice axes).
Rise and Shine, It's Time to Climb!
Running Time: 6.5 Hours
Locations: Thunder Bay, Orient Bay, Kama Bay, Red Rock, Dorion, Nipigon, Greenstone, South Guillies, other
Cost:  Single Pass: $175        – or –     Bring a Friend (save $25 each): $150/person
Get a 2 visit single pass and save $50 (can be used for any beginner/intermediate adventures scheduled during the ice season – or use the remaining value towards any other adventure/course)
* Inquire about booking a private group adventure *
Equipment Included: Harness, Helmet, Mountaineering Boots, Crampons, Ice Axes
Registration is Now Open for Our 2017/2018 Ice Climbing Season