Here You Can Register For An Adventure Or Course With Outdoor Skills And Thrills!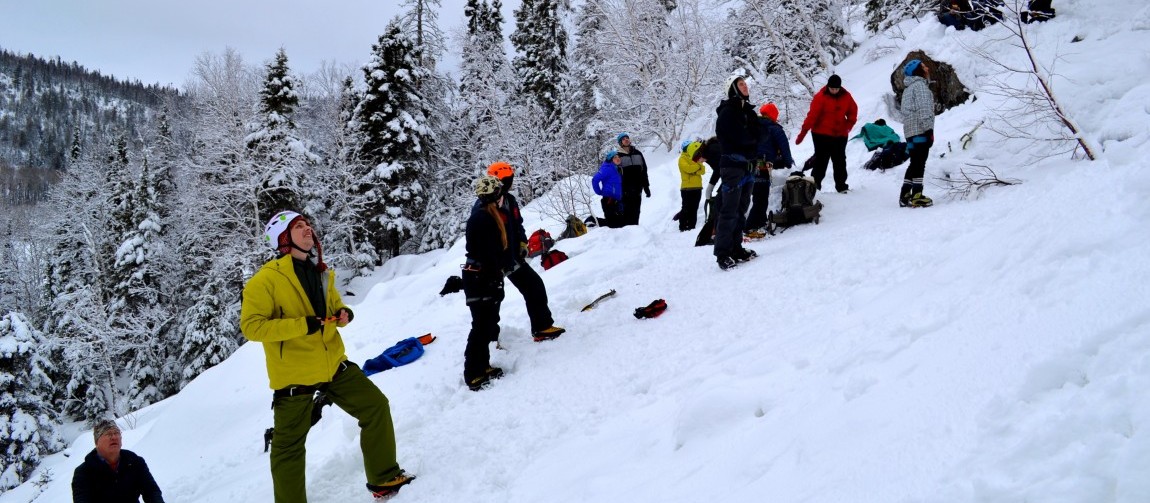 Once your Registration Form has been submitted check your e-mail to confirm that we have successfully received it. We will get in touch with you within 48 hours to confirm the details of your outing and to complete the reservation process with you or your group!
Registration Form - Ice Climbing
Policy Details
To Complete Your Reservation: Full payment is required to complete your reservation if registering less than 14 days prior to your trip date. Program reservations are not complete until payment has been received. We require a 50% deposit if registering more than 14 days prior to your trip date with the remaining balance due 2 weeks prior to the the reserved date.
Payment Details:  We accept Cash, Email money transfers, and Credit cards (Visa, Mastercard, American Express) $2 processing fee applies if paying by credit. Further details are outlined in the Information Package that is sent out once we have received your Registration and Participant Info forms.
Equipment Rental: The total cost of the trip includes the rental of all technical equipment needed for the outing: helmet, harness, ice axes, mountaineering boots, crampons, and whatever else may be required for a specific course or adventure. Transportation however is not included, so you will need to arrange a way to and from the climbing spot. If you are open to carpooling let us know and we can try to help you arrange this with the other participants.
Cancellation & Refund Policy: All program deposits and payments are non-refundable. All requests for cancellations or date changes must be submitted in writing. Please notify us as soon as possible if you wish to make any date changes to your reservation.  If you cancel your reservation within 7 days of your trip or fail to appear, we will retain your full payment. We reserve the right to cancel any program due to weather or route conditions, guide health, or for any other reason deemed necessary by the guide. In such cases, we are not responsible for expenses incurred by the client in connection with the trip such as airfare, car rental, equipment purchases, etc. If we cancel an outing prior to the trip date, every effort will be made to reschedule for another available date within the current season. By its very nature, ice climbing is an uncertain endeavor, and many factors can influence the outcome of a trip. Accordingly, once a trip begins, we are unable to offer refunds for weather related cancellations, or for trips that end prematurely due to weather, route conditions or circumstances within, or affecting, your group.
If Travelling: It is important to make sure that your insurance plan covers you in the case of an illness, accident, cancellation, or interruption during your trip; obtain extra coverage if necessary.
Waiver Form: You will be required to sign our waiver form before commencing the program. You will receive it along with the trip 'Information Package' after completing Step 2 of the Registration process. Participants under the age of 18 will need their parent/guardian's permission to complete registration. Minors who show up for an adventure or course without a properly signed waiver by their parent or legal guardian will not be allowed to participate.
Drugs and Alcohol: No alcohol or drug use is allowed on our programs. We have a zero tolerance policy and no climbing is ever permitted under the influence of alcohol or drugs.