Ultimate Birthday Experience – Ice Climbing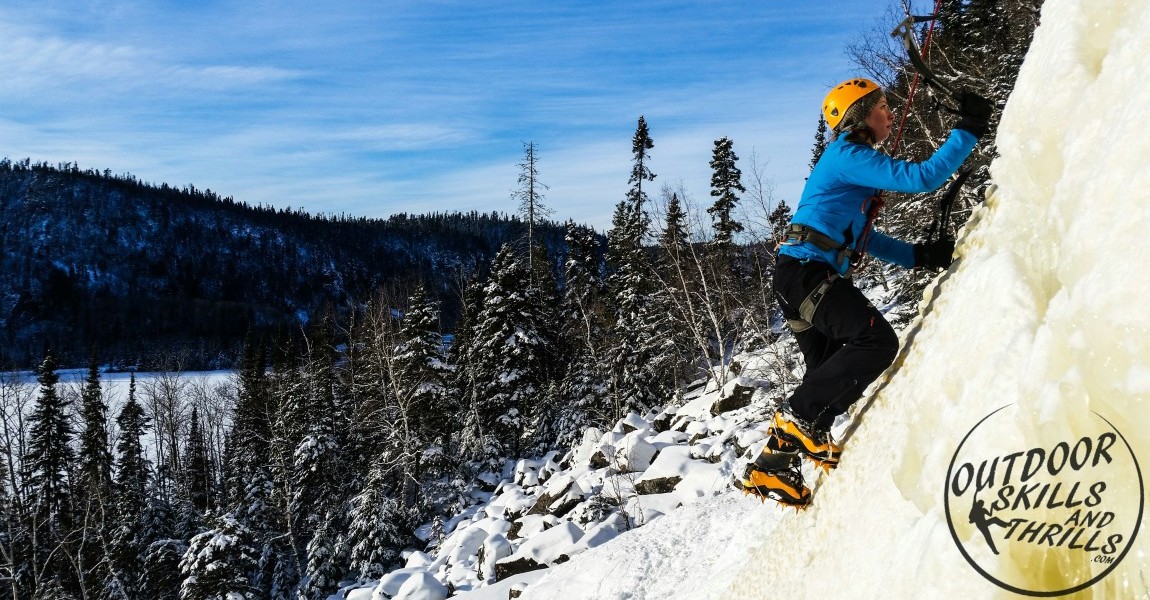 Want to give someone a gift that truly shows you thought 'outside of the box' on this one? Is it your birthday and you are looking for an exciting way to spend your special day with friends or family? Well get ready to have the Ultimate Birthday Experience with Outdoor Skills And Thrills! This full day program is designed to provide you and your group with a unique and adventurous outing by getting you outside trying a variety of climbs, learn the basic climbing knots, how to belay your partner, and find out techniques that will help get you up the wall like a pro.
 We can even make you a Personalized Gift Certificate once you register so you can give it to that special someone and see their eyes light up with excitement! Give the gift of adventure and it will last forever.
Running Time: 6.5 Hours (we recommend our full day experience but outings can be customized to suit your schedule)
Locations: Thunder Bay, Orient Bay, Kama Bay, Red Rock, Dorion, Nipigon, Greenstone, South Guillies, other
Cost:  1 climber (private) – $250
             2-3 climbers –  $175/person
             4-6 climbers – $150/person
             7-10 climbers – $135/person
Equipment Included: Harness, Helmet, Mountaineering Boots, Crampons, Ice Axes