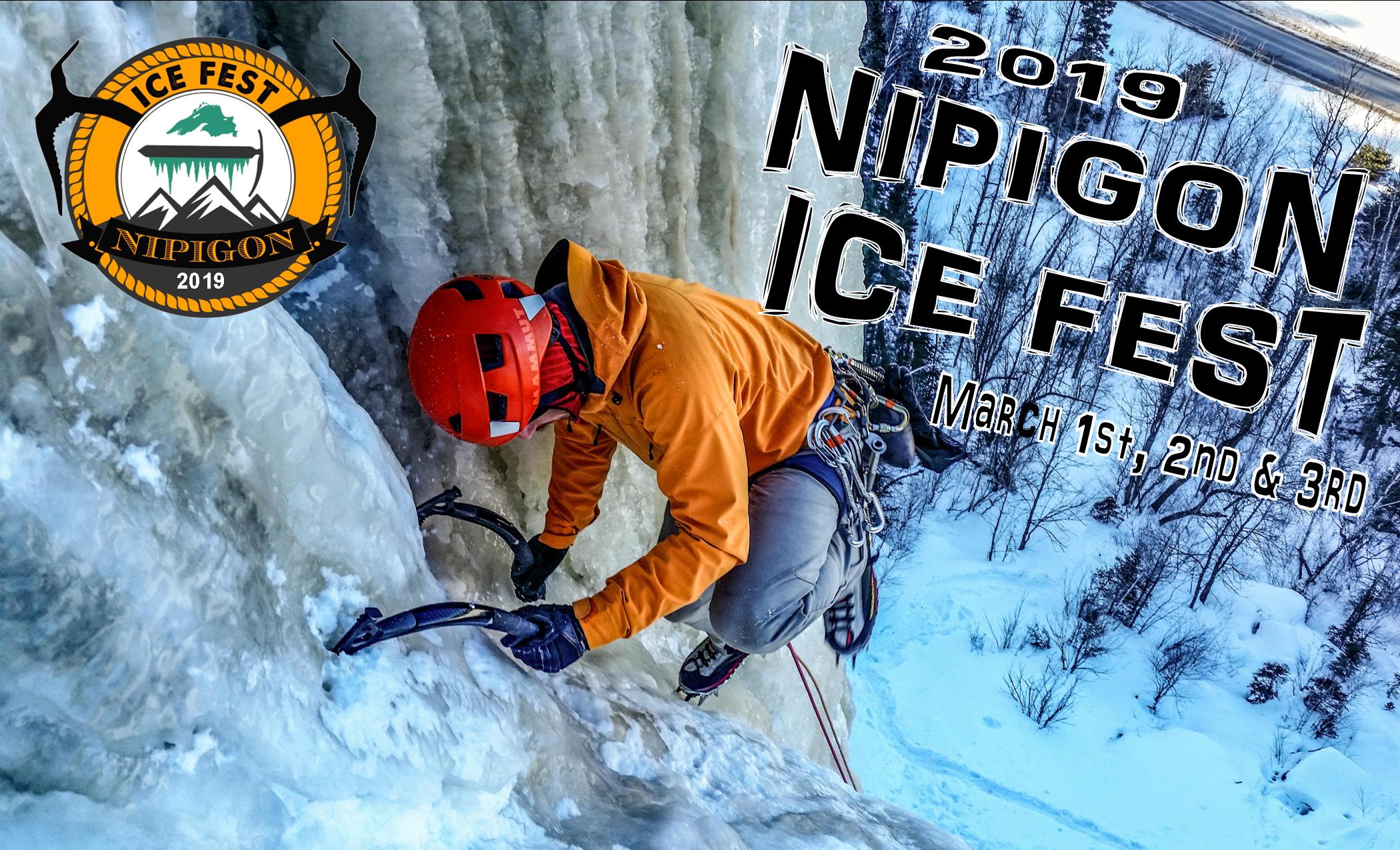 ---
Canada's longest running, premiere ice climbing festival offers clinics including Beginners, Intermediate, Mixed climbing, as well as a guided snowshoe trek!
Nipigon Ice Fest Clinics
Beginners Ice Climbing Clinic – March 2nd, 9am – 3pm
Learn the basics of ice climbing and try a variety of routes on beginner/moderate terrain.
Intermediate Ice Climbing Clinic – March 2nd, 9am – 3pm
Climb your way up more challenging terrain and understand the techniques that help you climb on steep ice.
Mixed Climbing Clinic – March 2nd, 9am – 3pm
Experience what it's like to climb on a mix of rock and ice using your ice axes and crampons as effective tools.
Not a Climber? Guided Snowshoe Trek – March 2nd, 10am – 1:00pm
Take a guided snowshoe trek up the Mazukama Falls Trail through a cedar forest to a spectacular summit, or enjoy the many scenic overlooks along Nipigon River Trail!
---
Equipment Rental Details:
Equipment rentals are available on a first-come-first-serve basis
All equipment will be transported to the Legion for the clinic.
Any extra gear will be made available to rent at the Legion prior to the outings.
Boot, Crampon & Ice Axe rentals are available from
807-684-9555
The University of Minnesota Duluth Recreational Sports Outdoors Program – Duluth
(218)-726-6134
Harnesses and Helmets are available at no extra cost by Outdoor Skills And Thrills and the UMD.
Limited supplies, so let us know exactly what you will need when you register
or send a message to Aric Fishman at aric@outdoorskillsandthrills.com
Meeting Place: The Nipigon Legion (102 5th Street).
Check-in begins at 7:30am for ice climbing participants, 8:30am for snowshoe participants.
Departure time is 9:00am from the Legion for ice climbing participants, 10:00am for snowshoe participants.
Transportation is not included; you will need to arrange your own way to and from the climbing location.
Start Time: 9:00am          End Time: 3:00pm