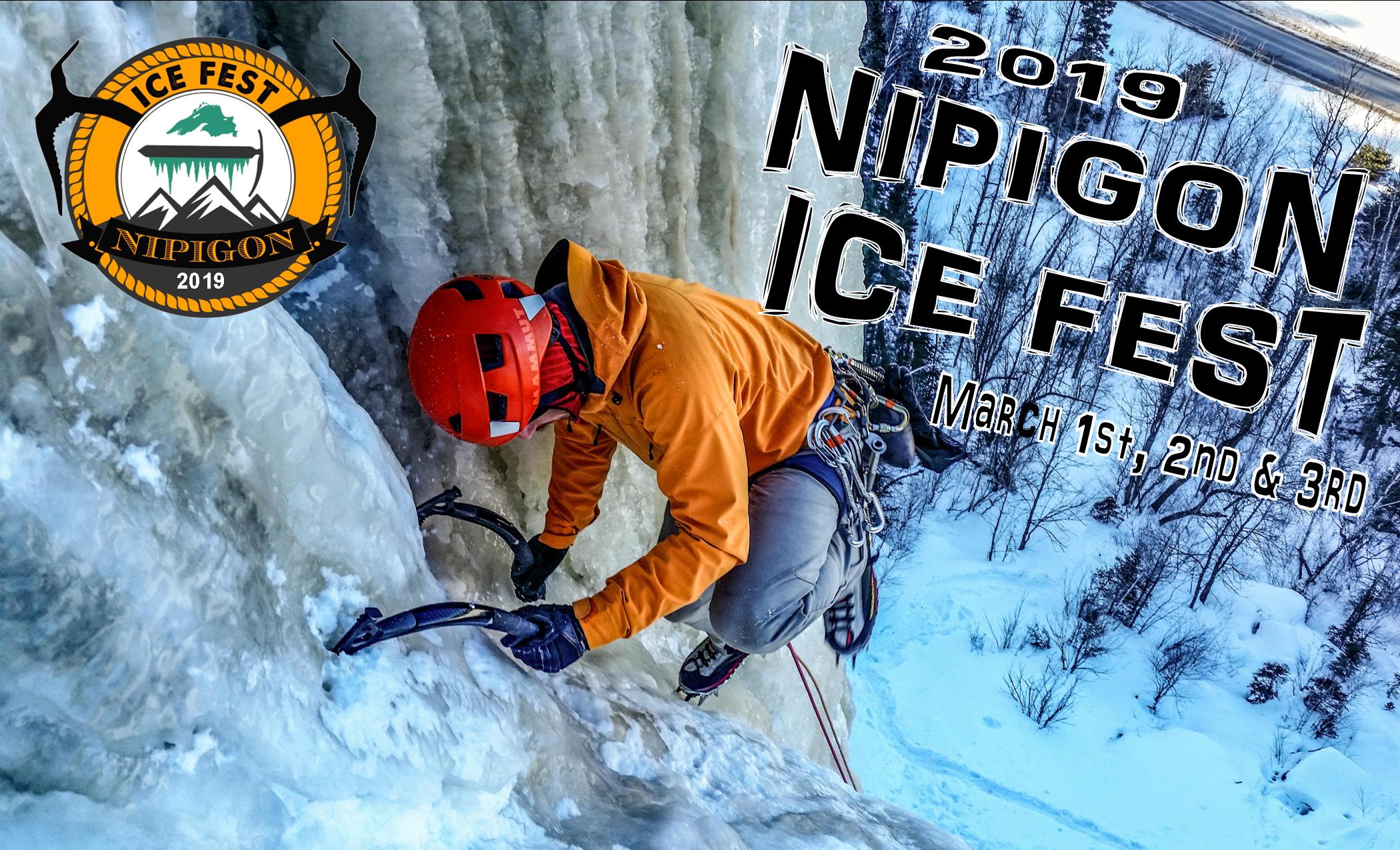 ---
 Canada's longest running, premiere ice climbing festival will feature ice climbing clinics including Beginners, Intermediate, Mixed climbing, snowshoeing, winter camping, and so much more! After a great day of climbing or snowshoeing, warm up with the locals at a casual "summit" and get inspired with presentations by outdoor adventurers and climbing enthusiasts. Enjoy a beverage, discuss Sunday's climbing plans, and participate in the gear swap and raffle.
So whether you're a novice, intermediate, or expert – unite, learn, and explore – at the 2019 Nipigon Ice Fest!
Nipigon Ice Fest Schedule of Events
Friday March 1st:
LaLuna Cafe (46 Front St) is open all day and will be hosting a game night for those who don't want to hit up the bar.
Climber's mingle and check-in at the Legion Bar/Hall (102 5th St) 7pm-10pm
Saturday March 2nd:
Ice Climbing Clinics check-in at the Legion Hall (102 5th St) beginning at 7:30am
Everyone leaves with their groups at 9am, clinics end at 3pm
Guided Snowshoe Trek to Mazukama Falls Trail – Meeting place is at the Legion Hall 8:30am
Everyone leaves with their groups at 10am, clinics end at 1pm
After a great day outdoors come together to enjoy a fun evening at the Ice Fest 'Summit' with Presentations, Guest speakers, Gear raffle and more at the Legion Hall, Doors open at 6pm -presentations begin at 7pm
 There is a Chili Dinner fundraiser event on the Saturday March 2nd at the legion from 6pm-7pm. This will include all you can eat chili, salad and dessert and includes pop/coffee/tea. All proceeds go towards next year's Ice Fest! The bar next door will be open as well for those who are age of majority and would like to enjoy a drink.
Sunday March 3rd:
No official events planned, but Saturday night we help folks hook up with the right people who will to stay around for various activities in the area.