Get to Know your OSAT Guides!

Erik Paton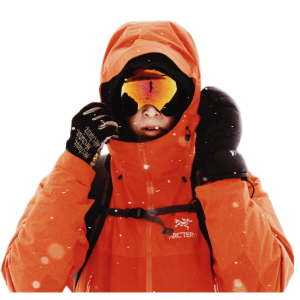 Outdoor Skills And Thrills Climbing Assistant
Erik was born in downtown Toronto and grew up chasing adventures wherever he could. He has travelled the world and been to six of the seven continents. In his travels he's been lucky enough to have had the opportunity to climb in places such as Thailand, Australia, South Africa, Aruba, Yukon, Squamish and Skaha. Erik moved to Thunder Bay in September 2021 and has fallen in love with the outdoor adventure opportunities that the Thunder Bay area provides.
He fell in love with the outdoors because he grew up with a cottage in Algonquin Provincial Park. It acted as a place for him to escape the busy streets of Toronto. Erik spent most of his time building shelters to sleep in, going on hikes, or growing his knowledge of wild edibles. He later looked to the lakes to go kayaking and canoeing or try to catch a fish fly fishing. Erik knows what an escape to the outdoors can do for people and how just spending even one day in the woods can make a person feel better.
One of Erik's passions is taking photos and in 2020 a photo of his was placed on display in the Royal Ontario Museum. You can always find him with a camera not far away. During his free time he loves to go on a backpacking trip or put a harness on and go for a climb. Recently he's backpacked the Casque Isle Trail in the fall and then in the winter he hiked around the feet of the Sleeping Giant.