Rock Climbing
Since the mid 1980's, Northwestern Ontario has become known as one of Canada's premier rock climbing venues and is visited every year by climbers from all over the world! Our focus is to help you accomplish the goals of your outing safely while learning any skills required to confidently experience the magic of rock climbing.
We'll show you exactly why people come from around the world to climb the rock in Northwestern Ontario!
Climb in Thunder Bay – Shuniah, Pass Lake, Dorion – Red Rock – Nipigon – Orient Bay – Kama Bay – and more
Summer Programs – Adventures & Courses
(May – October)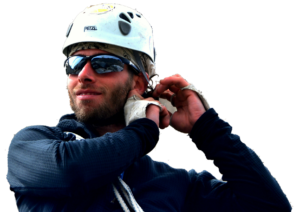 Owner and Lead Guide Aric Fishman has been instructing and guiding professionally in Canada for well over 15 years and is a very experienced, highly skilled Climbing guide and Wilderness Survival instructor. He founded Outdoor Skills and Thrills in Thunder Bay, Ontario as a way to provide adventure seekers with professional courses that teach safe climbing practices while provide exciting adventures in a thrilling and breathtaking environment. Not only an accomplished climber and guide, Aric is also the author of 'Thunder Bay Climbing: A Guide to Northwestern Ontario's Best Kept Secret', the latest comprehensive rock climbing guidebook for the region.
"Get on the Rock and Rock On!"
Check Out What Ice Climbing Adventures/Courses We Offer