– Rock Climbing Guidebook Available –
Thunder Bay Climbing: A Guide To Northwestern Ontario's Best Kept Secret
(1st Edition) – by Aric Fishman
ORDER YOUR COPY TODAY – Only $49.99 CAD
 Orders are available for local pickup or can be shipped out 
Warning: This Book May Contain
424 Pages covering 16 Areas
Over 650 Climbs
New Crags
Updated Info
Full Color Throughout
Aerial Drone Images
Detailed Route Topos
Access Information
Gear Recommendations
Anchor Details
Descent Information
Location of Rappels & Scrambles
Stories From Climbers
High Resolution Photography
Color Coded Climbing Styles
Historical Info, Documents & Photos
Directions To Areas & Parking Details
GPS Coordinates & Approach Details
Metric and Imperial Conversions
Endless New Route Opportunities
Over 1000 Pictures
Inspiration & Motivation
Voted as the #1 Book in The Walleye's 'Best of Thunder Bay – 2016' reader's survey, and rated 5 out of 5 stars by: Gripped Canada's Climbing Magazine, OntarioClimbing.com, The Walleye, and on MEC.ca.
I'm excited to share this rock climbing guidebook for Northwestern Ontario with you! Not only does it showcase the most popular crags within a 1.5 hr driving distance of Thunder Bay, but you also get the full scoop on some completely new crags boasting many 5 star routes 😉

You can either pick it up locally, or it can be shipped directly to your door.
This book is designed not only to be extremely informative and accurate, but I also wanted it to be a way to visually showcase just how spectacular the terrain and climbing is within this region through the use of breathtaking high resolution photography.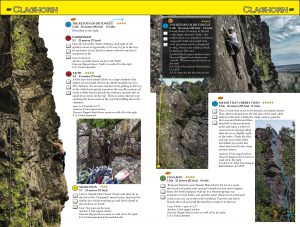 I included specific features in this book that I know to be very useful & informative. Examples include: aerial drone photography, high resolution photos of the cliffs & routes, easy to understand symbols, route distribution charts by crag, grade and style. gear recommendations for climbs, anchor information, details about the descent/rappel, climb/area history, information about access issues, geological characteristics, sun exposure, hike in/approach times, detailed driving directions and parking information, inspirational photos of climbers on listed climbs, glossy finish on high quality paper, and much more!!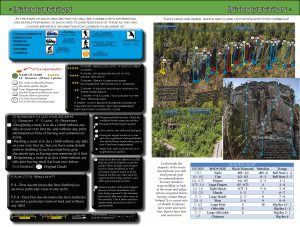 I felt it would be fun to include in this book some short stories, tips, and general area psych from other climbers who have been prominent in the development of the Northwestern Ontario climbing scene. So I have reached out to a few legendary folks and am excited for what has been included for you all to enjoy in this new Thunder Bay climbing guide book 🙂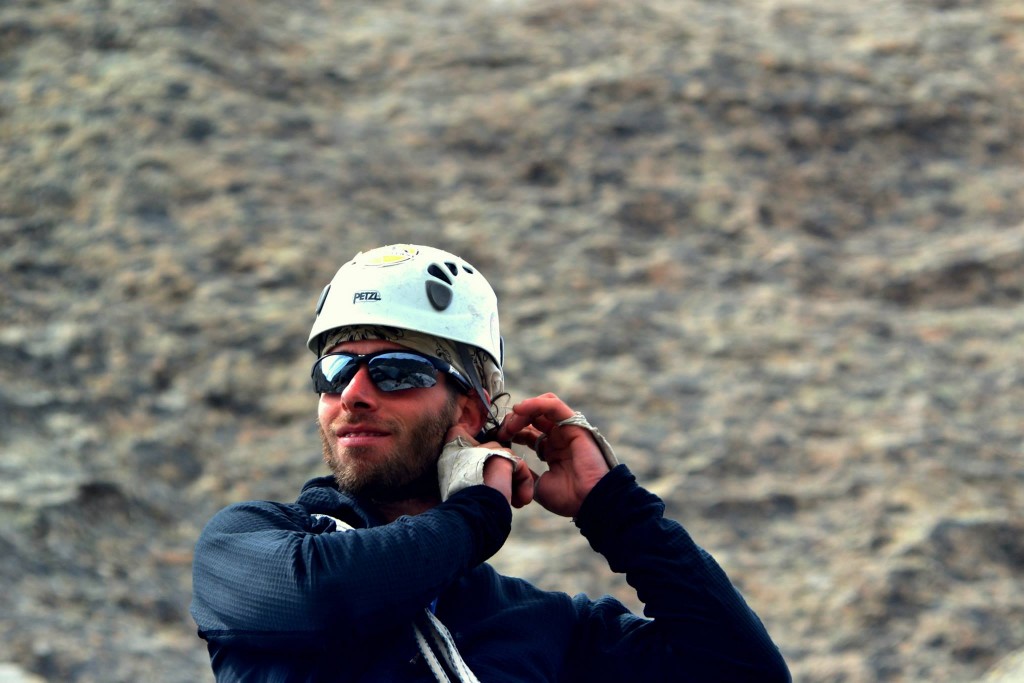 Please direct any questions to (or share your excitement with) Aric Fishman at
thunderbayclimbing@gmail.com (or) aric@outdoorskillsandthrills.com
'Thunder Bay Climbing' is Available at: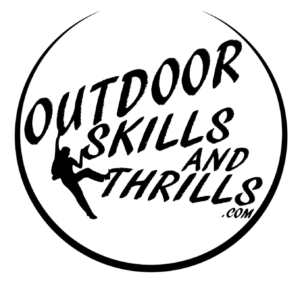 Looking to sell this guidebook at your retail location or website? Awesome! Please inquire for more details.
Thanks to these organizations/companies who have offered their support & encouragement to help make this project possible: